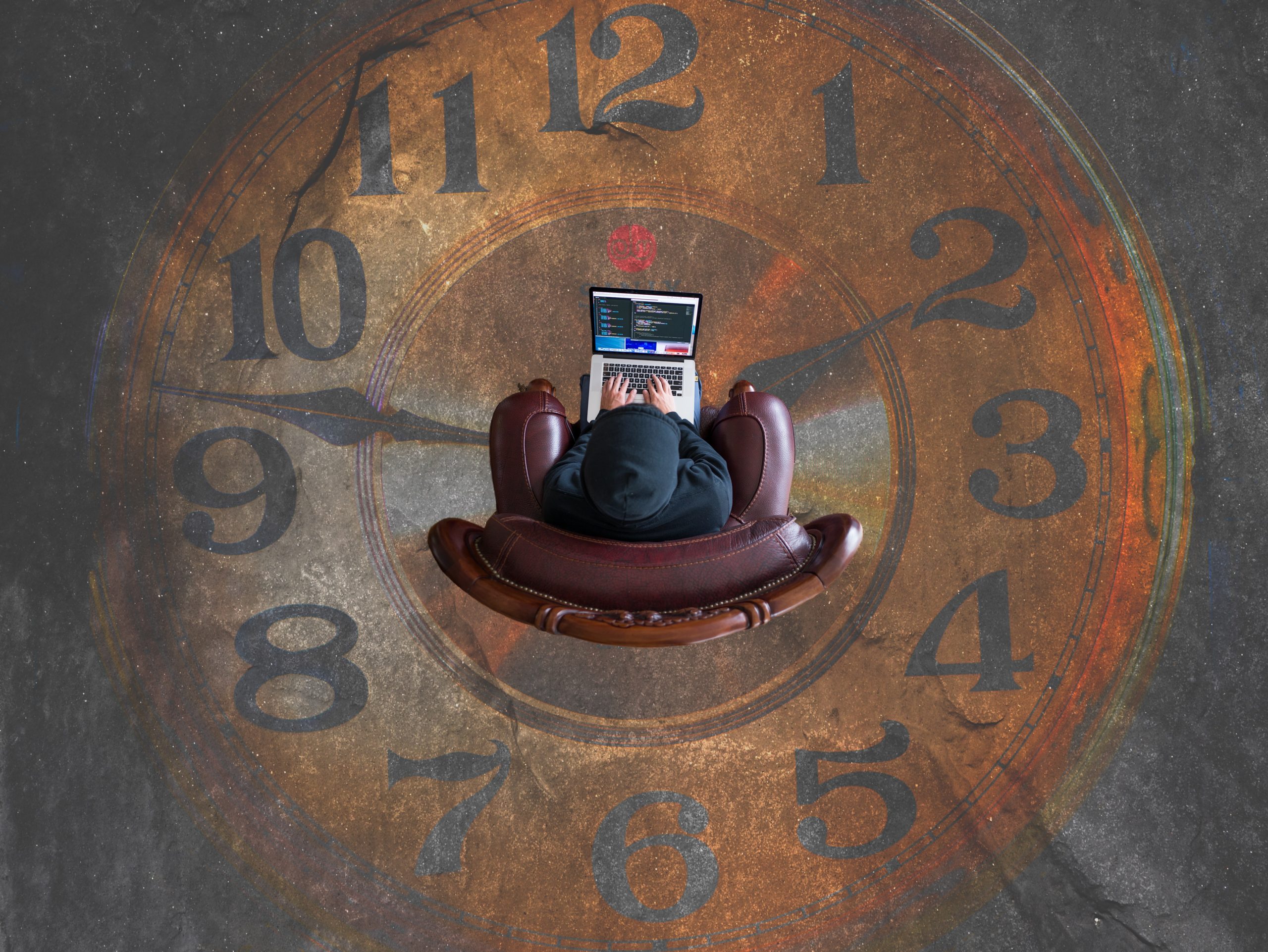 How to Manage Office Time to Increase Productivity
You started this business or career because you were excited for what you would be working on, but now you find yourself feeling unaccomplished when leaving the office at night, and a sense of dread when having to return the next morning. There are rarely enough hours in the day, and you are starting to wish that days were 30 hours long or that each week had an extra day; realistically though, it is not the amount of time a person has, but rather, how they spend that time. When you are able to better manage time and accomplish more within the 24 hours of a day, you may start to feel more productive, accomplished, and organized in such a way that allows you to enjoy going to the office again.
Get Ahead by Working Ahead
It can be hard to get yourself 'ahead of schedule' if you often find yourself behind it. Start setting earlier due dates mentally, such as telling yourself that the next module due on Thursday is now due on Wednesday, or that the sales presentation for the client on Tuesday is now due this Friday. Giving yourself fictional earlier dates can increase stress in the near future, but once you eventually catch back up with work, and find yourself working ahead of schedule, you will start feeling more relaxed. As I am sure you know, there is inevitably something to work on, and if you are fortunate enough to have one of those rare moments with nothing to do, avoid using it to just mindlessly scroll through the news or social media. Work on anything, even if it is just starting on next week's tasks, setting up and formatting an Excel sheet or Word doc for that next report, or typing out the first two lines of text for the new holiday menu. When you start working ahead of time, you will find that your ability to focus improves, and that you feel calmer and more productive. Working ahead also allows for flexibility in any schedule, so that when issues arise a person will actually have time to address and handle them.
Prioritize Like a Pro
When accepting new work, arranging it based on its level of gravity can be imperative to success because it allows you to be more organized, and can increase your focus and productivity levels while at work. When prioritizing, you should determine when the task is due, who assigned the responsibility and provided the deadline, who the intended audience or end user is, when it will be used, what the project is in the scope of the company, and what the project is in the scope of your job. For more information, we have an article on prioritizing work and meeting deadlines like a pro.
Let Time Work for You
Part of time management is actually 'managing time' and letting it work for you. This works in two ways (1) holding yourself accountable by setting time expectations or even alarms, and (2) planning work around your own strengths. For the first form of time management: if you have an idea of how long a project will take, or even sections of the project, then schedule an alarm to sound for that time period. For example, if you know that writing about 1,000 words of copy and formatting it with revisions usually takes a little over two hours, then give yourself a soft deadline of about two hours and set a timer. When the alarm goes off, acknowledge where you are on writing. It is okay if the project is not quite completed by the time the alarm sounds, but reflect on how you spent those last two hours, and if there was a way that you could have arrived at the same result faster. For the second form of time management: you can create a balanced routine by scheduling the day according to your own strengths. If you tend to feel brighter and fresher in the mornings and more sluggish in the afternoons, then you can schedule work to  tackle the biggest challenges in the morning when you feel best, and then work on the more administrative or relaxing tasks in the afternoon when you are starting to feel tired.
Keep Just One Calendar
As great as it is to have seven different calendars, that also means you have to update each calendar, so simplify your life by just picking one. It does not matter if it is a planner, phone calendar, paper calendar, email calendar, or excel calendar; all that matters is that it matches your needs. Use the calendar for due dates (more on this later), to schedule meetings (more on this later), to block off times to work on specific tasks, or to schedule when you are going to be out of the office. If you are having trouble picking just one, Zapier has their top 10 best calendar apps for 2019, however you will want one that is portable and easy to open, use, read, and update. A bonus would be color coordination, because sometimes organizing specific tasks via a color allows a person to 'read' their schedule at a glance.
Break Larger Tasks Down
When you have a large project due in an extended period of time, it may make sense to break up the project into smaller steps, calculate how much time each task will take, and then plan out your schedule or calendar accordingly by listing the final project deadline along with the smaller task deadlines, too. Consider working ahead to give yourself a little wiggle room for the end project so that there is time to work out any problems that may arise.
Make Meetings Meaningful
Avoid holding superfluous meetings that waste everyone's time. Keep the meeting short and focused, have the team arrive prepared, and hold the team accountable for what is discussed during. For more information, read our article on how to hold a productive meeting at work.
Organize Your Messy Desk
Ever tried to focus on one task, but found that you were too distracted by the surrounding mess? Keeping clutter off your desk and avoiding tossing unorganized papers into the filing cabinet can help you feel calmer, increase your ability to focus, and help save time on having to search for a specific tool or report. If you need advice on how to organize a desk, Best Life has an article with 20 steps on how to organize your work desk.
Your child's teacher may have a good point about turning off and putting away cell phones during class. Along with keeping an organized desk, you should put away your personal phone, because likely the constant notification light for texts, spam emails, and unwanted Facebook notifications can all be distracting throughout the day.
Know to Say No
You may actively enjoy helping others, but at some point, you may be taking on too many responsibilities, thus allowing your overall work to suffer. It is important to remember not to sacrifice quality for quantity of your work, and that sometimes a person has to say "no" to more responsibilities. Forbes has a great article on when to say no at work and why it is important.
Delegate Tasks to Others
It is understandable to want to micromanage everything to ensure perfection, but when you have too much on your plate, sometimes it is okay to ask for help. You decided to hire your team for a reason, so you should have faith in their ability to work with a certain level of autonomy. When delegating tasks, consider factoring in the team's strengths and weaknesses, so that the more creative employee is focusing on the artistic aspect of the project and the more math-focused employee is working on finding the data. Remember that communication is key, and that the team cannot know what you are looking for if you do not tell them in a clear manner that is easy to understand.
When your schedule is full, and the to-do list has run out of spaces, eventually something will give. Sometimes it is the quality of work being produced, and other times it tends to be something outside of work, like personal time or family time. It starts with leaving the office later and later at night, turns into missing your kid's games, causes canceled dates with your spouse, and continues to grow from there until work becomes almost all-consuming. Unfortunately, some people seem to enjoy taking on more and more work until it makes them sick, that is when work becomes an addiction for them (also known as workaholism). We have a whole article on workaholism and how it can affect your emotional, physical, and mental well-being.
Being overstressed at work can lead to low motivation, low productivity, and even unhappiness at the office; but if you follow these steps, you are likely to find more time in the day, either to take on more tasks and responsibilities or to balance, relax, and continue to work ahead. Following this guide can help decrease stress levels, and may even lead to you feeling happier and more motivated while at work.