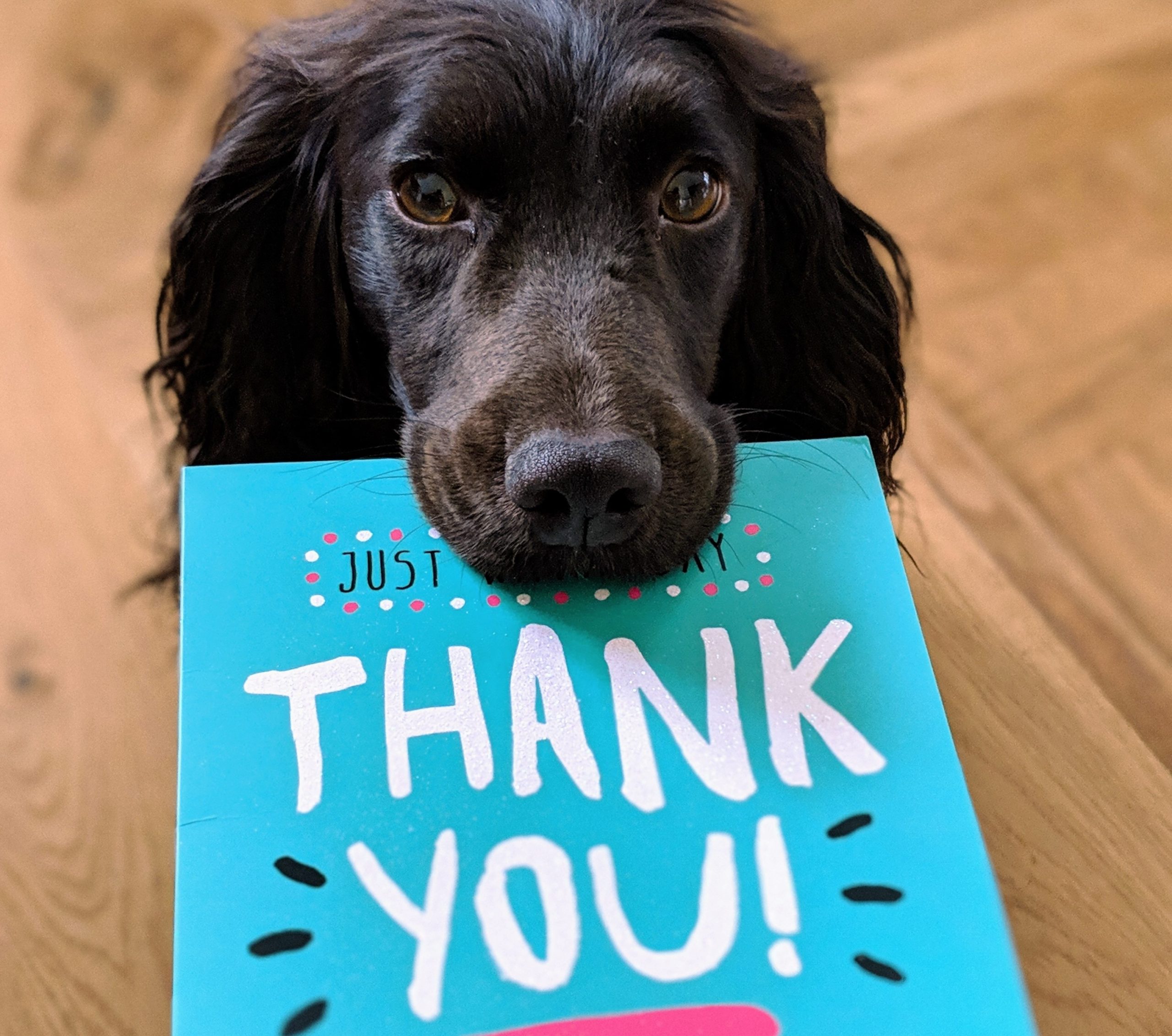 How to Express Gratitude to Your Employees This Thanksgiving
Thanksgiving is all about reflecting on what you are thankful for in your life. It could be success, family, friends, or even your incredible team at work! There are a lot of ways to say thank you to your team. The most successful managers are the ones that provide positive reinforcement to hard workers to show that they care. Employees recognize when others notice their accomplishments and express a genuine gratitude for their hard work.
We have previously mentioned the importance of employee retention for any business and how it can impact the company's bottom line. Studies have shown that 66% of employees would quit if they did not feel appreciated at their job. So, if you appreciate your team, you should let them know. Even if you think others understand that you care about them, you should still make sure you openly thank them for everything they do and make sure they feel valued and appreciated before it is too late. Of course, many people have preferences on how, if, and why they are recognized, and focus on if there is a consistent criteria in place when deciding who to recognize.
It can be difficult to find the perfect way to celebrate any one team, especially if you factor in your own budget into the equation. So, we have decided to compile five different examples of how other business owners show appreciation to their team, often at a low expense to them.
Say Thank You with a Hand-Written Note
Never underestimate the power of a few kind words and a thoughtful hand-written note. Instant messages and emails are great, but a hand-written card often means a lot more because it shows that you took the time out to write it, rather than just simply copying and pasting the same message for multiple people. According to Business Insider, one CEO at BELFOR Holdings, Inc. even goes as far as hand-writing 9,200 employee birthday cards every year! He started the tradition because he thought it would show his team that he cared, and that it would help start conversation around the office if people felt encouraged to stop by his desk to say, "thank you". Since then, he has started writing thank-you notes, anniversary cards, holiday cards, and even sympathy cards for if employees have sick family members. The only costs are time, card stock, and pens.
Say Thank You with a Thoughtful Gift
Thoughtful inexpensive gifts that show you understand each team member is another way to say, 'thanks'. I once knew a day-care owner that would listen to the conversations her team had in the breakroom, at meetings, and even when closing up the building at night. There were some consistencies between their stories, such as often feeling gross after a long day of feeding babies, helping with arts and crafts, and changing dirty diapers; in addition, they never really felt like they had time to focus on themselves because they were either at work, or at home taking care of their own kids.
Keeping this information in mind, the owner went to the dollar store and bought inexpensive items that would be perfect for an at home spa day. She spent her own money to buy about $7 worth of nail polish, face masks, chocolate, a luffa, and even bubble bath for each employee. She followed up the gifts by offering her team an extra paid vacation day that year to use for a spa day. Not a lot was spent, but the team still noted how thoughtful the gift was. 6Q has a lot of inexpensive gift ideas for your team, as well as a few other suggestions of how to show that you appreciate them.
Say Thank You with a Swag Items
Do not forget about team swag items. Logo t-shirts and keychains can be fun, but think about the other items that your team uses almost weekly. Get carry-on bags if your employees travel a lot for work, get bottle openers if you run a brewery, gift travel dog water bottles/water dispensaries to your office of pet owners, or even get guitar pick holders for your music store employees. Regardless of which item you decide to get, the important part is that it is something the team will actually want to use. To ensure they get something they actually want, you could get the whole team involved in designing the item or voting between a few options.
A swag item could even be used to commemorate a special event. One of our clients told us a story about how they hosted a fun and exciting weekend event for their employees and was sure to give everyone that participated a fun new t-shirt, cup, journal, pen, and draw-string bag to commemorate the event. Most items can be printed for about $5-40 each, so you have a lot of options on what to get, and you do not have to feel guilty about the price because this is another way to get your logo out into the world and boost some publicity from your employees. iPromo can help you brainstorm great unique swag ideas for your next event.
Say Thank You by Celebrating Their Wins
Set up an employee recognition program to celebrate accomplishments of individuals in the office and encourage your team to try harder, such as an Employee of the Month. There are a few ways to make this program successful: offer a prize people actually want, be open about what the prize is, explain which criteria is used to determine a winner, judge each employee fairly, and be prompt with the recognition. Prizes do not have to be expensive. Consider a restaurant gift card, prime parking spot just a few feet from the front door, a plaque to be placed at their desk for the month, a catered lunch of their choice, or even a thoughtful letter of recommendation stating what they did that month to win.
Alternatively, you could offer an outlet to celebrate employees' personal accomplishments outside of the office. Consider decorating cubicles with balloons and streamers for birthdays, anniversaries, completed marathons, placing in a tournament, buying a house, or even graduating from a class. This action shows that you care enough to know when their birthdays are, pay attention to the things that are important in their life, and even use your own personal time to do something thoughtful.
Say Thank You by Simply Saying It
Sometimes you just have to say it out loud. Avoid overcomplicating the the process of saying thank you to others. Do not shy away from telling others that you, "appreciate everything they do in the office," "think their accomplishments should be celebrated," "acknowledge how much they just helped a customer," or "were really impressed with their hard work and dedication" when it is how you feel. Sometimes the best way to thank someone is by actually saying those two very important words: "Thank you".


If you need other ideas of how to say thank you to your team, Lighthouse has a few more ways to effectively thank your employees. Ultimately, showing that you care about your team and appreciate them can help boost company morale, allows those around you to feel more accomplished, and can even help improve employee retention. If the office attitude improves, you may find that your employees are looking forward to coming to the office, working more effectively, and are able to accomplish more in their day.