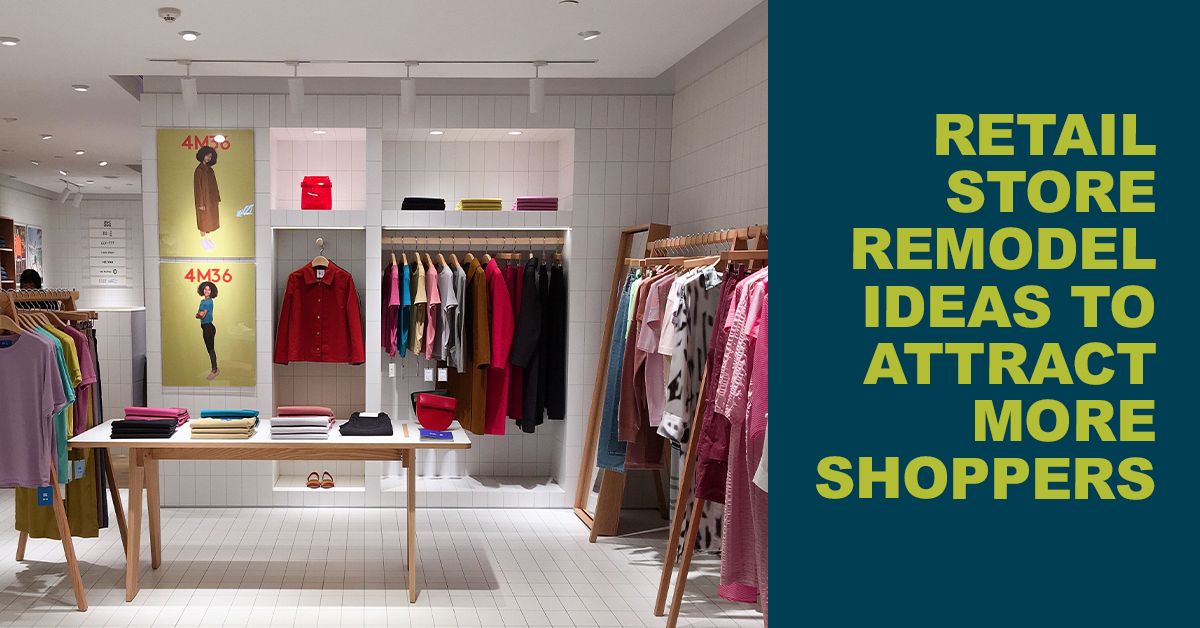 Affordable Retail Store Remodel Ideas to Attract More Shoppers
Thinking of renovating your retail store? You will want to read this first. When renovations are done well, they can improve customer experience, increase sales, and boost employee morale. You might not be able to afford a new building for your business, but there are a few things you can do.
Most renovations cost about $200 per square foot. For most growing businesses, that can end up equaling a lot of money! For many companies, it might even be totally out of their budget. That is why we have taken a look at some of the best renovations in retail. We have identified more affordable ways of doing similar renovations at your store. Now your company can have a building that stands out from your competition. Some of these designs may help increase productivity, improve shoppers' experience, or even boost sales.
Why You Should Renovate Your Store
Redesigns, updates, and renovations are all about customer perception and operations. Good design looks attractive and conveys a message. If you have ever tried to open a door and failed, then you know just how annoying bad design can be. It is the same thing with stores. A renovation or update to a store should not just look good. It should work well too. There should be an active goal for why you want to remodel your store.
The design of your store is important. It says a lot to your customers. You could provide the best product or service; but if your building does not match, shoppers may be hesitant to enter. If customers do not trust the look of your store, it will change their perception of your products too.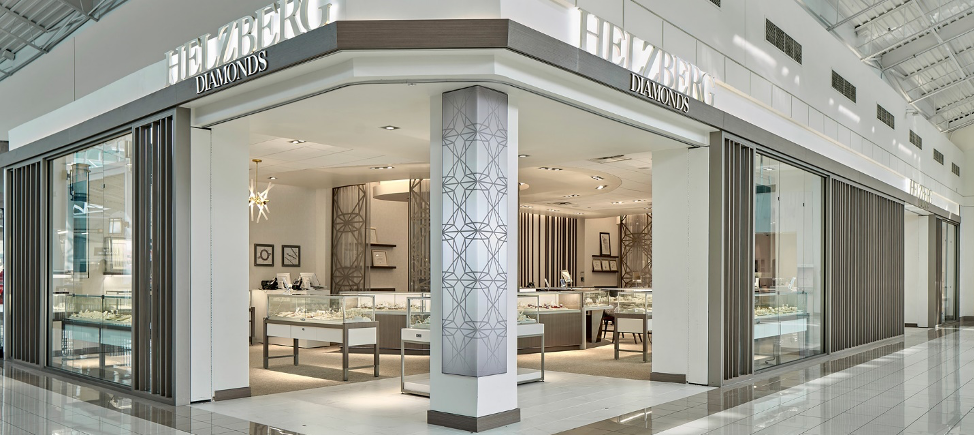 This image of a redesigned Helzberg store looks different from their other dark burgundy stores. It sends a very different message than their other stores. Updating your store's design is one way to attract new customers. It can also change up the way your current customers perceive your brand.
Affordable Ways to Update Your Shop
Pay attention to the entrance. It is the first thing potential customers see before they decide to enter the store. If the outside of your shop is not inviting, no one will want to enter the store. Redesigning the front of the building is one option. Changing up the window displays or painting the front door are more affordable options. You might even want to put up a sign if you do not have one yet. You could hang up a large exterior sign. Alternatively, you could purchase a vinyl sticker logo for the window. If you live in an area that has good weather, you could prop the door open. This invites customers into the store.

Notice how Knit Korner (above) rebranded? They improved their logo, added an awning with bright colors, and simplified their signage. Their new storefront design is warm and welcoming. They seem more permanent now, and more professional. If you are thinking about redesigning your logo, you can find more information here. 
Interior Design Ideas
From inside the shop, pay attention to the right wall, or 'power wall'. It is the first place most shoppers will look. Make sure your aisles offer your shoppers a clear path around the store. One website reminds us to make sure there are both wide aisles and small aisles in your store. Wide aisles allow customers to find a product quickly. Narrow aisles can make a customer feel pressure to impulse buy. Narrow aisles and discount racks make a great pairing.
If your walls just need an updated touch of paint, consider looking into color psychology. This link has advice for painting your house. You might not have a dining room in your store, but it still explains why people pick certain colors. It can help you pick a color that matches your store's feel.
If you are still looking for more inspiration, check out Pinterest! There are a ton of ideas there! Local stores are showing how they have made DIY displays for their products.
If you need a small business loan to help cover the costs of an entire redesign or update, Acumen Connections can help! We offer merchant cash advances, lines of credit, payroll advances, commercial real estate financing, and inventory factoring.
If you want to know more information about our business loans you can call us at 800-864-4644. If you prefer email, you can also email us at support@acumenconnections.com.