Black Friday won't look the same in 2020: What to expect
What big box retailers are doing, and how your small business can plan to cash in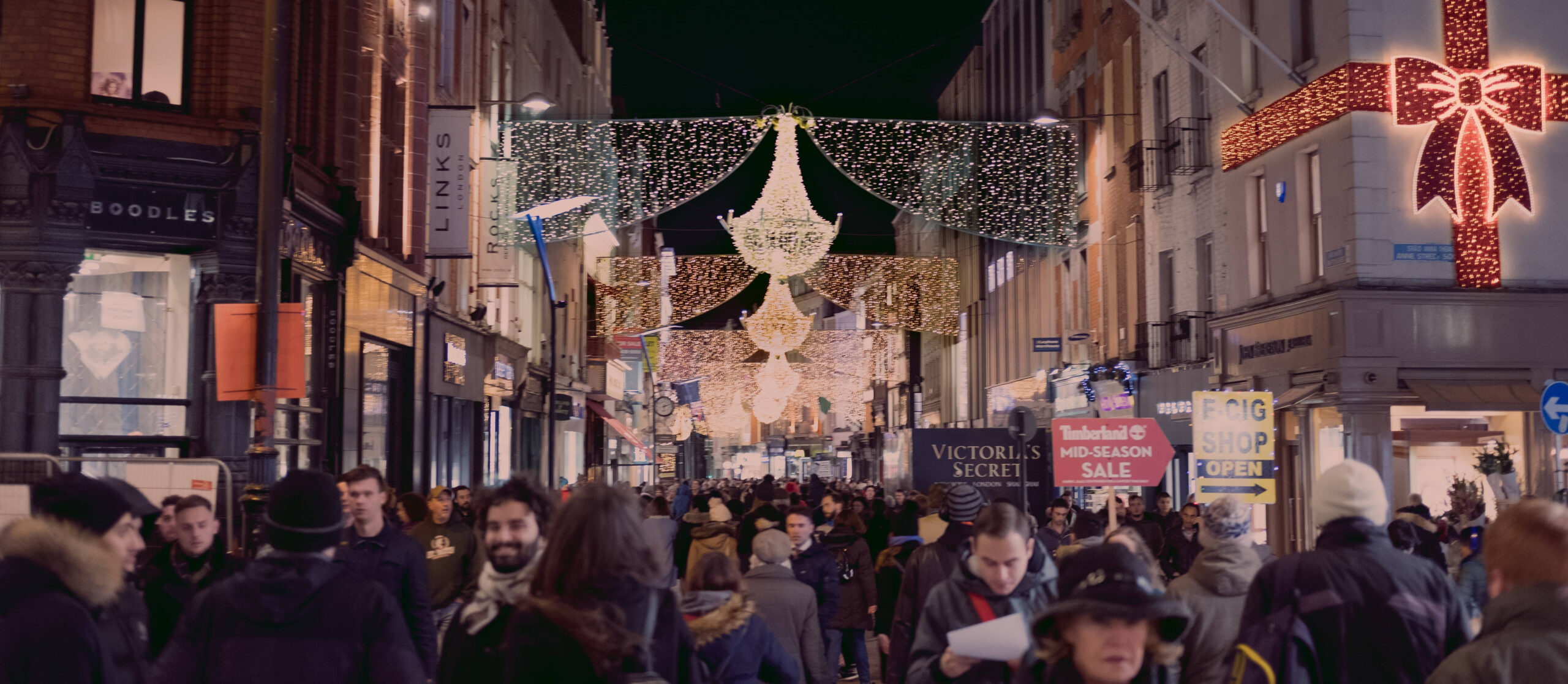 Forget the fights over a flat-screen Toshiba.
Cool the crowds lined up outside big box retailers.
Toss out doorbuster savings, and clear the hours-long lines. Black Friday of yesteryear is the antithesis of retail in a public health crisis. Savings events designed to draw large crowds are deemed not safe in the COVID-19 era.
The unofficial kick-off to the holiday shopping season faces new challenges as the fear for public health safety holds course in the United States.
As American families search for ways to mask the pandemic and preserve tradition, businesses face calls to rethink holiday sales strategies. These strategies may shape the face of retail beyond this year.
What consumer trends say
Traditional spending events like Black Friday may be "canceled," but gift-giving traditions popular in the holiday season are anything but.
Purchasing gifts for friends or loved ones is one way consumers can shift the focus of pandemic-caused fear and stress to hope and prosperity. Some may argue, in a pandemic, what better stress reliever than retail therapy?
Holiday shopping is top of mind as society seeks to create normalcy and keep traditions alive. According to an annual survey released by the National Retail Federation (NRF), the aspect of holiday shopping won't go missing — and may have already started. At least 42% say they plan to start holiday shopping in October. Another 41% plan to get underway in November.
The NRF estimates that consumers, in total, will spend $997.79 this holiday season on purchases for themselves and their families. That's hardly different from years past. Many may in fact spend more on holiday items this year.
A customer survey from RetailMeNot found that three in five people plan to spend the same amount or more money this holiday season, as compared to a year ago.
One in five told the NRF they typically travel for the holidays but did not expect to this year. Over half of those who changed their holiday travel plans said they are likely to spend those travel dollars on holiday items, like gifts.
For many, the pandemic won't halt their holiday spending. Instead, those dollars will be redirected for gifts, holiday decor, and food.
Customers will be online. Will you?
Fewer in the aisle and more in the online store.
The NRF anticipates 60% of customers will purchase the majority of their holiday items online, compared to 56% who did last year. That number is expected to run high and tick up early into the holiday season.
The vast majority admitted to the NRF that they could be convinced to start shopping earlier than normal. Fears of overloading the parcel system has customers wanting to get their online shopping knocked out early. Not only will customers be online, they'll be online early.
Three in four shoppers told RetailMeNot they prefer to shop online this year. Just as many said they want to complete their holiday shopping as early as possible.
Not just Cyber Monday. Cue Cyber Week
It's no secret online shopping will be big — it's already been big. More Americans shopped online during Thanksgiving weekend than in physical stores last year, according to the NRF. In fact, online spending on Black Friday (plus Thanksgiving Day) has jumped over 125% since 2016.
Black Friday has long been more of an online shopping event, data may suggest.
The NRF found that 124 million people shopped in retailers to the 142 million who shopped on their websites over the Thanksgiving weekend, a year ago.
Cyber Monday, the last of the retail spending holiday weekend, is expected to draw plenty of spending, as well. Survey estimates predict consumers will spend more on Cyber Monday this year.
With data in mind, businesses are expected to find reason to expand upon Thanksgiving weekend and drive online sales for the month. While Cyber Monday may promise bargains, don't expect retailers to hold these deals to a one-day event. Experts anticipate retailers will cash in on traffic before and after the holiday weekend.
Small businesses are preparing their online stores by adding staff to assist with increased traffic and touching up inventories. Those with sluggish sales may benefit from expanding their calendar. More time not only helps customers, but may also alleviate overstressed supply chains.
What big-box is doing
To see how the big-box retailers are attempting to reinvent the retail holiday, look no further than Walmart.
The nation's largest retailer has a plan that resembles early voting in America, with deals available days ahead of the scheduled holiday. Walmart, along with a number of its competitors including Target, is also emphasizing its curbside pick-up service and home delivery options, as well.
Focused attention on easing and simplifying the buying process may entice customers to buy more, some suggest. Walmart and other mainstay retail companies are banking on the idea that assurance to safety may prevent any year-over-year drop in holiday sales.
Not only are the big-boxes expected to reveal their bargains early, they are also expected to start them early. Experts predict businesses will utilize extra time and expand their sales calendar beyond Thanksgiving weekend.
Walmart will offer deals online beginning the start of November, and roll out prices throughout the month. This year, the industry super power is hosting two events — Nov. 4 and Nov. 11 — with the essential big-ticket items that will be available on the real Black Friday, as well.
And for the big night, Thanksgiving, don't count on lines at Walmart. There won't be any. As a thank you to employees, Walmart, Target, and at least 20 other major retailers will close Thanksgiving Day.
A number of retailers are adjusting their sales strategies to accommodate surveyed customers who wish to complete their holiday shopping as early as possible. Best Buy pledged a guarantee to refund customers the difference in price should it lower between now and Nov. 28 — a benefit that frees customers from buyer's remorse. Expect other retailers to follow suit.
What small businesses can do
The challenge of how to get sales numbers close to the typical holiday season while protecting your business and your customers is a tricky one. No business can afford to be the site of a super-spreader event.
You want to maximize your sales without compromising the health and safety of you, your employees, or your customers. We all deserve a happy and healthy holiday season, and peace of mind is the perfect gift.
To take on the task, it's appropriate to push for a new tradition — one that emphasizes safe shopping. It's also a good strategy to lean on changing customer attitudes.
This year, we know that attitude is spending dollars early and not late.
Start preparing for Black Friday, Cyber Monday, and Small Business Saturday now. The earlier you start generating traffic — either in-person or online — the more you can alleviate any stress and woe that may come arise in the atypical sales season.