5 reasons why you should think about switching your payment processor
When is the right time to switch payment processors?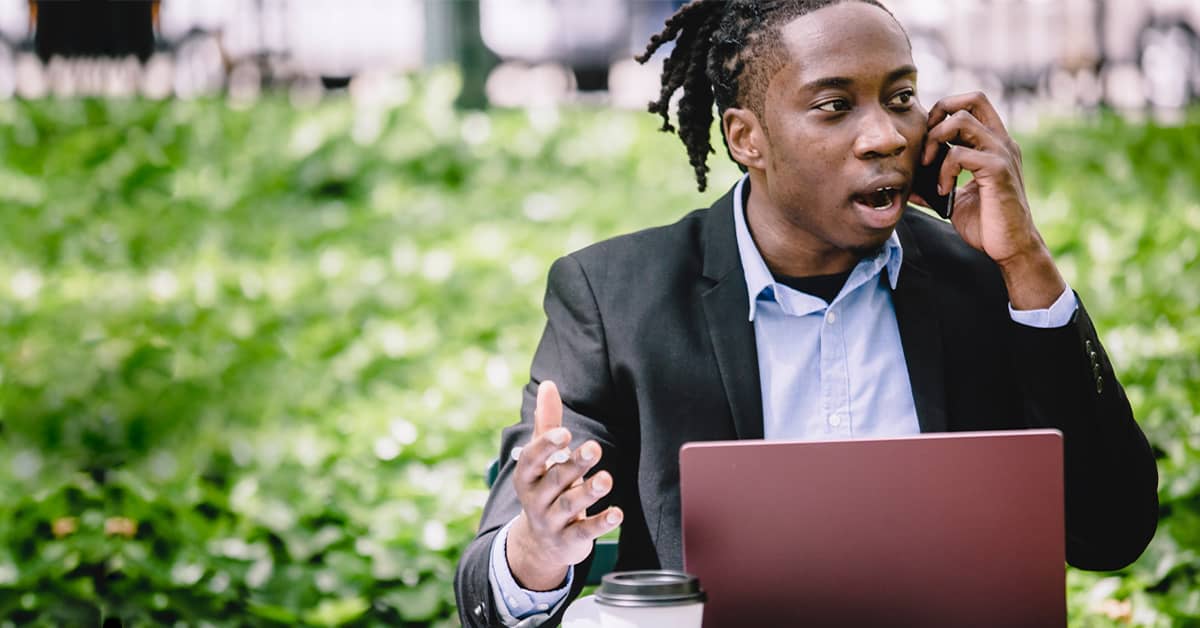 Is now the right time to switch payment processors?
Cash or credit? Statistically, most would say credit.
In fact, 80% of consumers prefer spending with a card over cash. Specifically, the breakdown is 54% who prefer spending with debit cards and 26% who prefer spending with credit cards. Point being, accepting card payments is a fundamental of business.
Accepting card payments is a necessity. Paying for credit card processing is a cost of doing business.
It's easy to become frustrated with the fees of a merchant account. It's just as easy to feel tied down to a provider.
You want to walk away. But you can't. You need to accept card payments. You don't have the bandwidth to make a switch. Plus, you signed a lengthy contract that doesn't expire for … a while.
Can you keep a secret? Because we can't
We're not great at keeping secrets. So, here's the truth: You have options.
As a payment processor provider ourselves, we know the ins and outs of the industry. We not only know what the competition is doing. We also know that you deserve better.
Woah, slow down! Do the words payment processor have you heading for the hills?
Hang with us. We're not like the others. We don't try to be.
Hear it from Brian Staver. He's our president. He took over Acumen Connections because he was tired of traditional payment processors.
His goal was to create the payment processor he wanted to work with. No lengthy contracts. No high rates. No locked-in fee structures.
But, that's just us. Many other providers take advantage of their merchants.
You deserve better. Here are five signs you should switch your payment processor.
1. Sky-high processing rates are stealing your profits
Processing rates always on the rise? Seeing a cost increase on a monthly account statement is the No. 1 reason merchants leave their current provider.
Providers are notorious for advertising low "introductory" rates and fees, then raising them after you've signed in to a term contract. You know this as the classic "bait-and-switch." This practice makes it difficult, if not impossible, to close your account.
Interchange fees make up the most of the processing costs, and they're not set in stone. Credit card companies set interchange fees, or "swipe fees," and update them twice a year. Typically, these rates rise over time. But some providers will use this as an excuse to markup their fees as well.
Extra management and account fees could be burdening your business. Your business may have reached a threshold where it makes sense to consider a switch.
Acumen Connections can help with a price quote to help you determine if you're ready for a switch. We're so confident in ourselves that we'll give you a $20 Visa gift card if we can't beat your current rate.
At first glance, the advertised rate looked pretty good. But then account statements start rolling in and you realize you're being nickel and dimed with loads of fees.
Sadly, we see this with many providers. Interchange fees make up the majority of credit card processing costs. But your account statement includes a lot more than just interchange fees.
It's as if they're making up the charges as they go. Unpredictable statements are headache-inducing. They're no way to do business.
Payment processors are notorious for tacking on fees for their services. Even worse, they don't always disclose them in the sales process. Some fees are fair. Others are not as reasonable, and may not be tied to any service provided to your business. It's important to note that no fees are truly "hidden." Any potential fee charged is spelled out in the contract. But it's likely that these were hiding in a lengthy contract document that was too time-consuming to comb through.  Some fees you may have noticed but thought nothing of. But now, they're a problem.
Tell me if any of these sound familiar.
Set-up fee
Cancellation fee
Monthly minimum fee
Monthly equipment fee
These fees may add up to hundreds or even thousands of dollars a year. You need a credit card terminal to process transactions, and they're expensive. But if unnecessary fees are ballooning your account statement, it may be a sign you need to switch.
Acumen Connections will put together a comprehensive statement to show you what you can expect. We will review it with you line by line, so you know every dollar.
No surprises. That's business the right way.
3. Compatibility issues slow you down
Incompatible equipment shouldn't interrupt your bottom line.
Compatibility issues can prevent you from realizing your full potential.
In today's climate,e-commerce and contactless payments are the new norm. You don't want to have to turn down transactions because you can't process them.
In most cases, providers identify and correct compatibility issues early. But there's a chance your provider isn't keeping up with the times. After all, it's work to update equipment aptly.
In 2020, the pandemic shifted many purchasing preferences. It's not just card payments that are the norm. Contactless payments have grown to mammoth popularity.
According to a January survey, 75% of Millennials said they prefered contactless payments. Another 70% of Gen Z shoppers said they liked it, as well. Some 65% Gen Z respondents even said contactless payments were a "must have" for merchants.
We're not saying you need to spring into action based on every trend. But you deserve the option to.
Updates lagging? It may be a sign you're due for a switch.
Acumen Connections can help put the right credit card processing equipment in your hands. Plus, we stay up on the latest updates. We're always up on industry trends. You never miss a beat.
4. Customer service always on hold
Few consider the importance of good customer service until they need to use it. Sadly, not all customer service is created equal. Some providers tend to focus more on acquiring new accounts than they do taking care of the ones they have.
Typical is to outsource customer service operations. Or worse, replace it with an automated answering machine. Neither is the most helpful.
There are tell-tale signs that a business has good customer service support. Things to look for include an in-house support option with a designated point of contact for issues. Another is reputation. Businesses, like Acumen Connections, use Trustpilot for customers to leave reviews. The Better Business Bureau is another worth checking out.
Point being, you deserve on-site support and a person who knows your business. Acumen Connections has (human) support that can work with you to resolve any issues or questions. Our support team is local, in Wichita, and can provide comprehensive support.
5. Lengthy contracts have you locked in
Lengthy contract terms are extremely unpopular. To get a good introductory rate, that often means signing a two or three-year contract. You did, and now you feel stuck.
Just because you signed on the dotted line doesn't mean you are out of options. It still may be time to think about switching providers. Closing your account is tricky, but it can be done. You may need to time it so your account closes before a renewal takes effect. But it's possible, and it may be simpler than you think.
Penalties for canceling a contract are hefty. We're talking thousands of dollars. Even worse, providers who tack on significant fees are often the ones that charge early termination fees. You may research a new provider who may be willing to cover some or all of your termination fees.
It's important you get the help you need. Don't feel stuck. Accept help.
Acumen Connections will be transparent with you on your contract agreement. We won't let you sign anything you don't fully understand. Oh, and cancellation fees? Not our thing. We're so confident you'll enjoy working with us, we ditched cancellation fees.
We may be able to help you out of your current contract. Let us work with you.
Up your payment processor and your Jenga game
Listen, we get it.
It's basic human nature to plan for the perfect moment. But there may never be a perfect moment to make the switch. Too many elements are at play. Switching might feel stressful, like pulling a Jenga block. One false move and the whole tower collapses all over the floor. In reality, it's nothing like that.
Switching providers is a lot less of a change than you might think. It's a quick and simple process. Plus, providers like Acumen Connections do a majority of the work for you. Wipe the sweat from your brow and pull that Jenga block with confidence.
We know you might still be on the fence.
Sure, you have frustrations with your current payment processor. But it works. Plus, it's synced up with your inventory system. Swapping providers would disrupt current flow of operations, wouldn't it?
Not in the least bit.
Our swaps are seamless — unlike Indiana Jones' idol swap in Raiders of the Lost Ark. You won't be chased by a giant boulder.
Acumen Connections integrates with most every inventory system. Our systems integrate with QuickBooks, Shopify, WooCommerce, and Aloha, just to name a few. And, we do that work for you.
So, when is the right time to switch providers?
There's no time like the present.
Let Acumen Connections show you how.