Can you save money on payment processing through cash discounting?
How to set up a cash discounting program.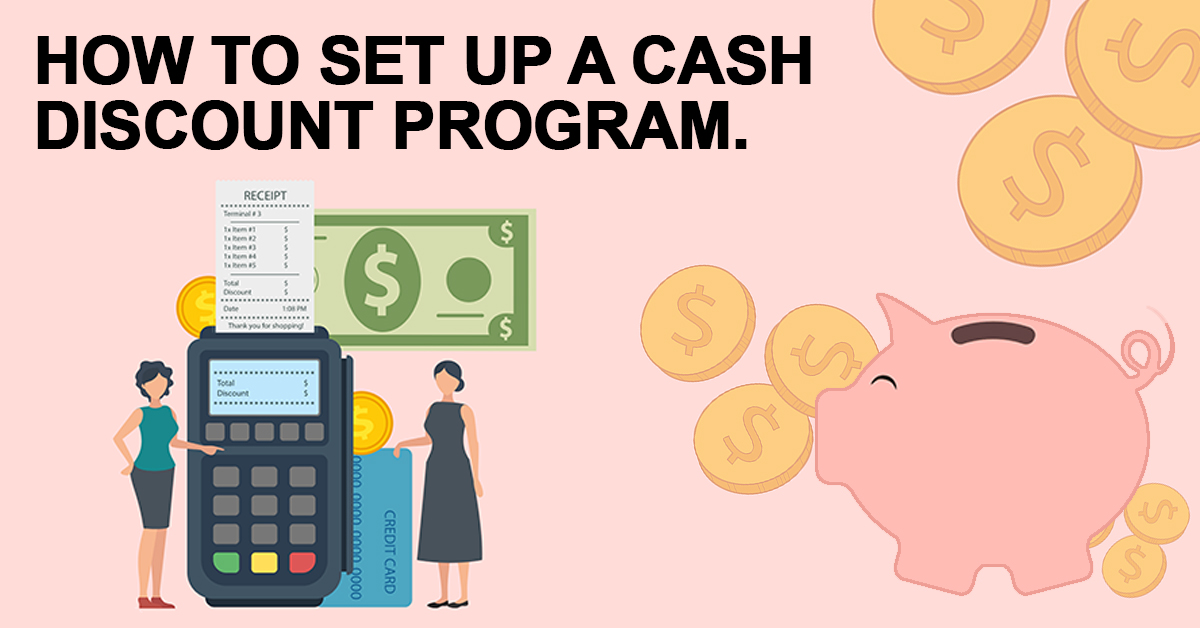 There's a lot of pros and cons to cash discounting. Part of the concern stems from the fact that the term is used so loosely. Today we'll look at how to set up a legit cash discount plan. We'll show you best practices so that you can set up a plan that's beneficial to you and your customers.
What is cash discounting?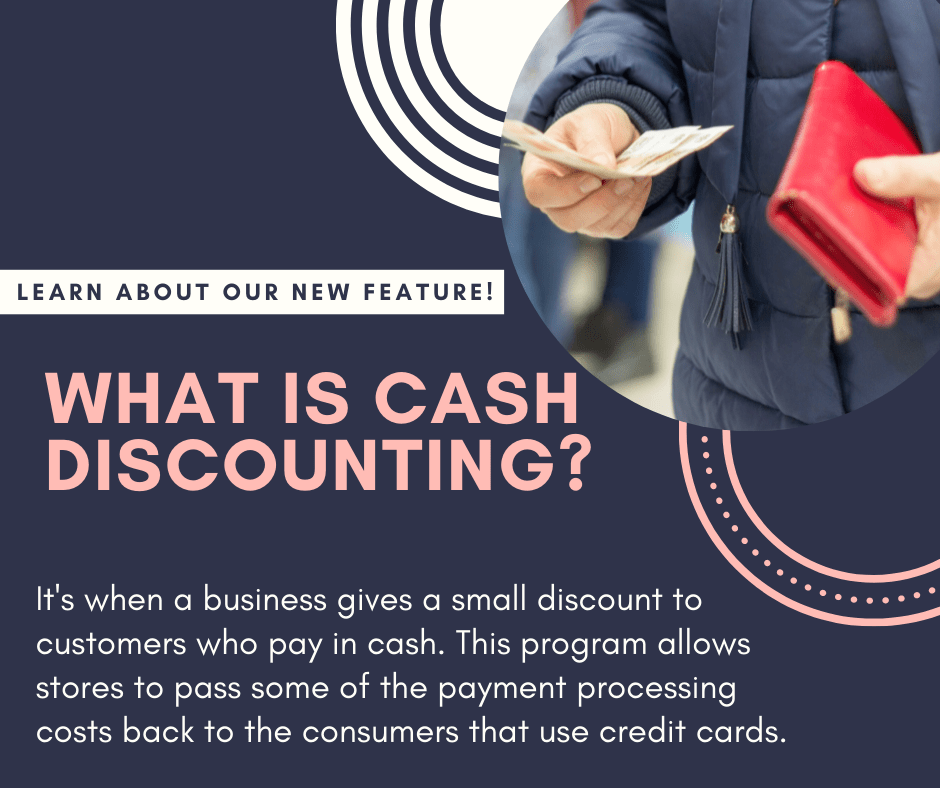 Cash discounting is when a business gives a small discount to customers who pay in cash. It allows stores to pass some of the payment processing costs back to the consumer. Plus, it provides customers an opportunity to save money.
There are benefits to paying with credit card.
Credit card users might not have to pay for a purchase until their credit card bill is due.
There's a higher level of convenience and security that credit cards provide.
Not to mention the cash back and rewards these shoppers receive when they use their card.
Credit cards are a luxury.
They're a luxury that end up costing the store. When shoppers use credit cards, stores have to pay processing fees.
Many stores have looked for a way to circumvent these fees. Enter cash discounting.
Here's one example of cash discounting. Consider a store that sells shirts for $15. A cash discount program will allow customers to save money on the shirt if they use cash to pay. Instead of $15, the shirt would be $14.25 when bought with cash.
What are the pros and cons?
Hey, we get it. There's always concerns about starting a new program. We'll show you the pros and cons to cash discounting so that you can weigh them to decide what's best for you.
Pros
Helps reduce payment processing fees
Encourages customers to use cash
Easier than similar plans such as card surcharges
Cons
Not everyone carries cash
Risk of counterfeit bills
Starting any new program takes a little work
Pro tip: Some experts warn stores to be careful with cash discount programs. There's a specific way to go about the process to ensure you keep the practice legit. Similar to any business strategy, there's a right and wrong way to go about the process. Cash discounting is legal so long as it's done correctly. Keep reading to see best practices further down.
How cash discount programs work.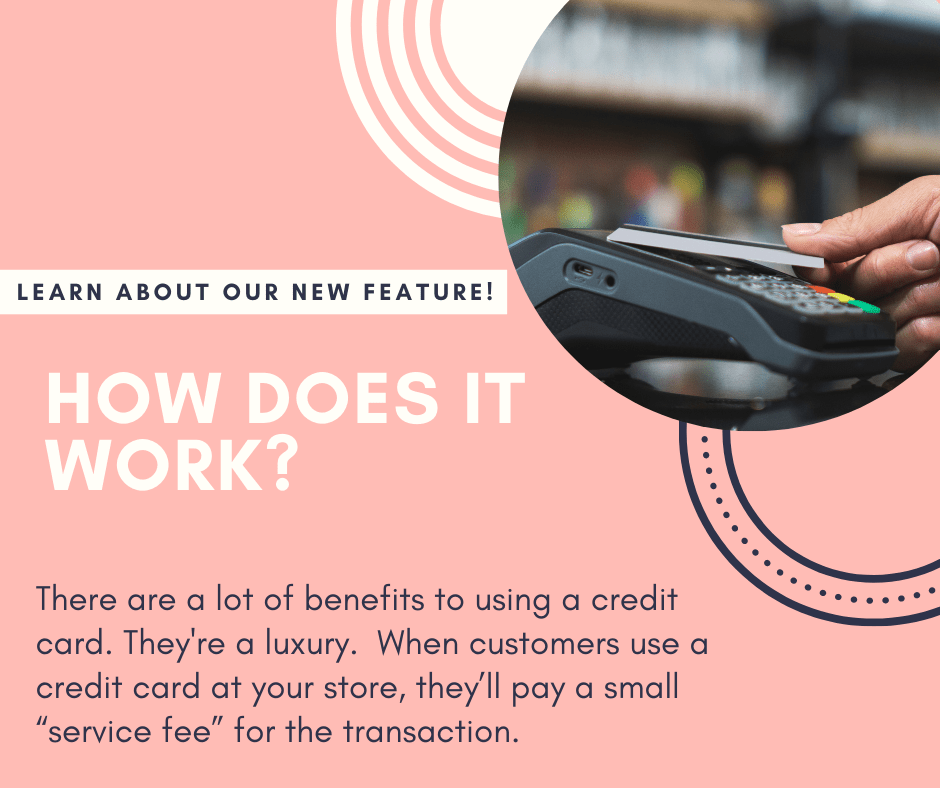 When customers use a credit card at your store, they'll pay a small "service fee" for the transaction. The service fee is a small fraction of the price, usually a few cents. It covers the convenience of using a credit card.
Customers that prefer to pay with cash will save money by having the "service fee removed."
Cash discounting is widespread practice. If you've ever been told that there will be "a service fee charge for using credit card," then you've experienced cash discounting.
How do customers perceive it?
If you've experienced it, then you already have an idea. It's a minor inconvenience, but often times, a small increase in price is worth it. You're not likely to lose customers over a couple cents unless your product is in an extremely competitive market.
Only about 10% of shoppers use cash for every purchase. That's why it's important to have the option to accept credit cards. However, 88% of consumers still use cash occasionally. If you have a cash discount in place, that might be the time they decide to use cash.
Now, if customers were charged a service fee every single time they made a purchase, it might get old fast. If it's just your store though, they're likely not to notice the difference. Especially if they're shopping at your store less than once a week.
Plus, when it's presented as a cash discount, may customers prefer the opportunity to save.
What are the costs?
There's a $29.99 monthly membership fee, in addition to your agreed upon monthly account fee, in order to enroll in the program. Keep in mind, that by joining this program you will be off setting all processing charges with the service fee extended to customers. This will result in a significant reduction in your monthly payment processing bill.
In order to facilitate the non-cash adjustment, a particular hardware type is needed. Acumen Connections has terminals that support ethernet, 3G, and WIFI connection depending on the preference of your business. This is a one-time purchase that will last you many years.
For most businesses, adding a cash discounting program helps them save money on payment processing fees month over month.
How to get started.
Our cash discount program is a new offering that allows business owners to recoup their payment processing costs by extending the expense of running an electronic payment to the consumer in the form of a "service fee".
At Acumen Connections, we can help you set up your store's cash discount program.
You'll need to be an Acumen Connections customer to get started.
Merchants enrolled in this program will need to be on the flat rate fee model. If you're currently an Acumen Connections customer, we can help you transfer over to a flat rate fee.
We'll work with you to help determine what amount the "service fee" will be for your customers. From there, we will get your signature and submit your new pricing.
We'll check your terminal to ensure it's compatible with the program. If not, we'll help you get set up with a new one.
Cash discounting best practices.
If you provide a cash discount program, you must inform customers about the service charge. Honestly, being upfront about it is best. Sometimes this can be as simple as visible signage around the store. We'll provide you this signage for free.
Worried about the signage? Don't be. Offering discounts to encourage cash transactions is often used to entice customers. Customers are always looking for the opportunity to save a little. Switching to cash to save a couple extra cents feels like a life hack to most.
Cash discounting is a great way to recoup some of your payment processing costs. Plus, it rewards customers that prefer to pay in cash. Getting set up with cash discounting is easy. Call us today at (316) 265-4477 to get the process started.
Acumen Connections is a locally owned and operated payment processor in Wichita, Kansas. Our organization seeks to help small businesses meet their goals with real solutions designed by real hardworking people. To help businesses and individuals achieve personal and professional successes, we're providing new content weekly. Stay up on our posts by visiting the Acumen Connections Facebook, Instagram or Twitter pages, and visit the blog for a full catalog of resources fit for hardworking people.