How to Get Set up with a Merchant Account
Pick and choose the right payment processor for your business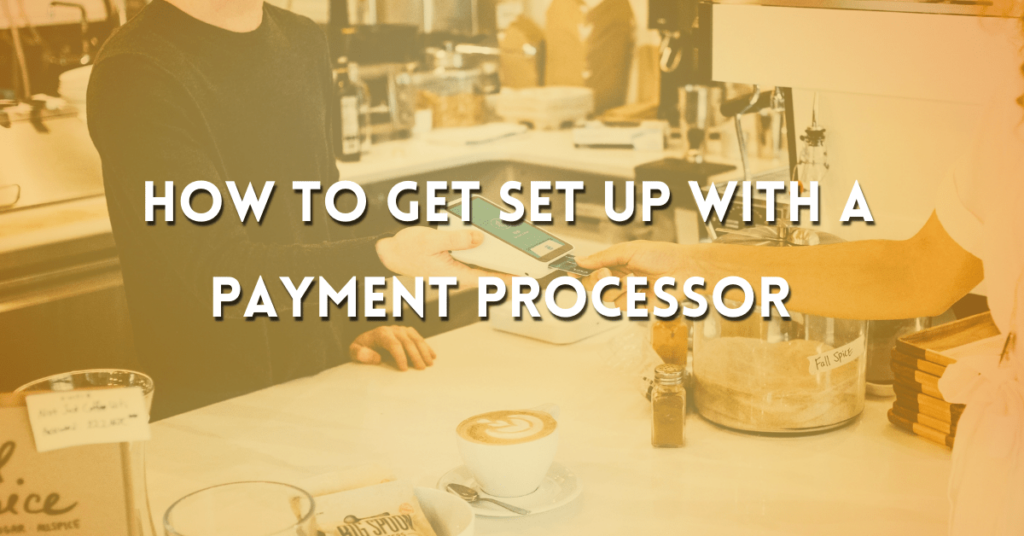 Need a merchant account or payment processor for your business? There is so much to figure out, but we'll make it easy. Identify and eliminate red flags and set up a merchant account with our expert opinion. 
As a start-up or as a small business, setting up a payment processor is high up on your to-do list. It is one of the most important things you need to get to before you're open for business. Before you make your products and services available for purchase, you need to have a payment system in place. This is true for businesses of all sizes, in several industries. You just can't run a business solely on cash payments.
Check out these articles on small business payment processing
Getting set up with a merchant account provider involves research on your part. You want a provider that offers the best products and services suited for your business. There are scores of merchant processing companies to choose from. And that makes it important to choose well.
Your payment processor has a tremendous impact on your business. You need to be able to collect payments without any problems. A smooth payment concludes a transaction on a positive note for your customer.
Features to consider when selecting a merchant account provider
We have a list of red flags to watch out for when choosing a merchant account provider. It would be advisable to refer to this list before making a final call. We also have listed out below the favorable attributes or green flags you want from your provider: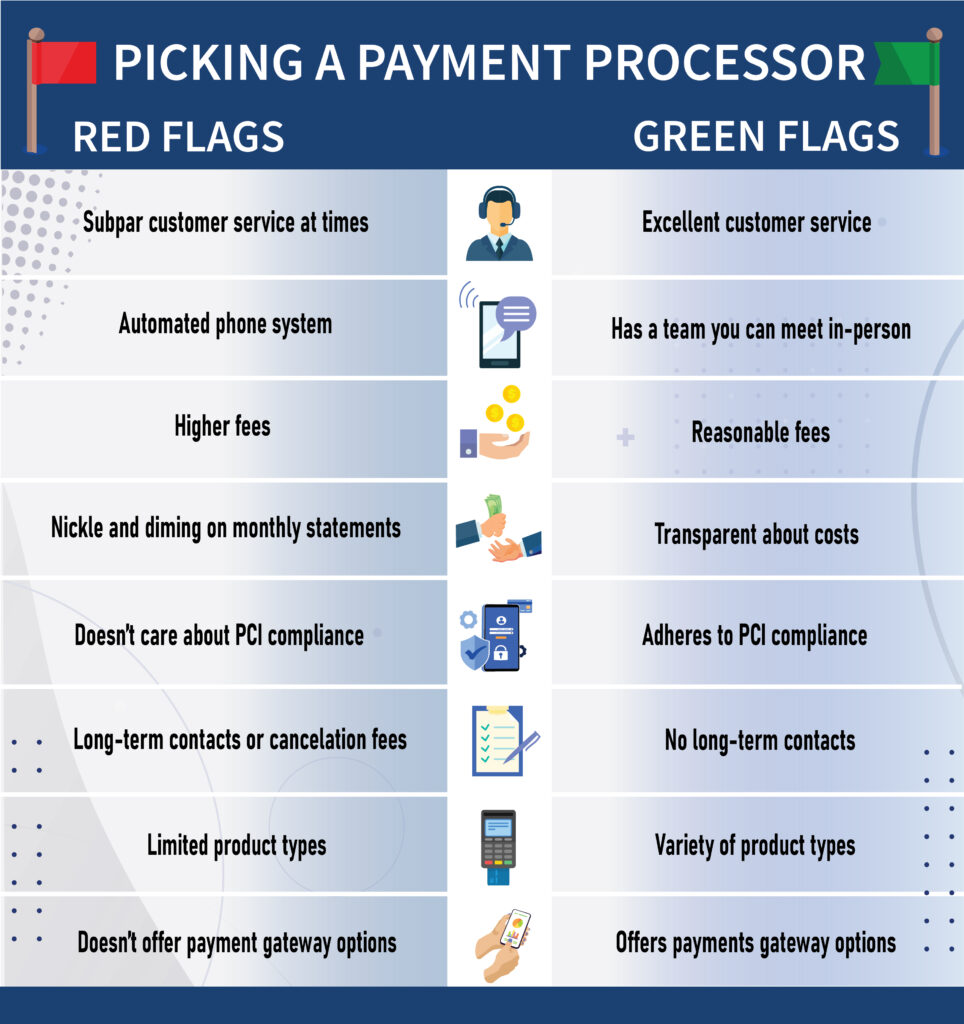 You need to rule these red flags from a prospective merchant processing company. That is one way to avoid major hassle and inconvenience in the future. 
Choose a merchant account provider with good customer service
We have all at some point dealt with abysmal customer service. This might happen in any industry, from food to retail. Would you want the same from your merchant processing company? As a paying customer, you deserve nothing short of 5-star service and quick resolution of your issues. None of us want to speak with a phone system when we can talk to a real person. It's a whole different level of communication.
Choose a merchant account provider that's transparent about costs
Businesses have expenses and so does yours. But you want to pay for things that benefit you or add value to your business. Your merchant processing account needs to be an asset to you. It must enhance operations and deliver results. Some providers charge steep fees and include several hidden fees that you might be unaware of. You want a merchant account provider that is transparent about their costs. They should explain what every single charge on your statement means. You need that trust and honesty to have a long-term business relationship. It's a two-way street.
Payment processors often don't disclose what each of their expenses mean. If you have questions about your payment processing statements, you might consider getting a free rate review.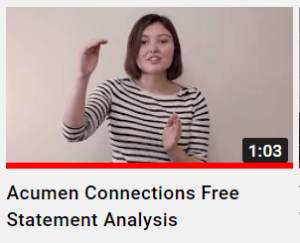 Choose a merchant account provider that cares about PCI compliance
Another major factor is how well a provider follows PCI compliance. Some companies are known to have a laissez-faire attitude towards policy and protocol. Those are the merchant processing companies you need to avoid. Your payment processor should care about data security. You want your customers to feel secure when making a transaction. It empowers them to shop freely. A reliable merchant account provider is vital to your business.
Choose a merchant account provider that doesn't force you to stay
Agreeing to use a payment processor shouldn't require making a long-term commitment. A lot of providers rope you in with their deals and lock you down with their contract. You don't want to be stuck with a provider you don't like.
Some providers may also have cancellation fees if you want to get out of your contract. Always beware of such providers. Select one that doesn't mandate long-term contracts or predatory cancellation fees.
Choose a merchant account provider with a variety of options
Businesses may be small or large, B2B or B2C. They span across several industries. Different types of businesses need different features from their merchant processing company. You don't want to pick a provider that offers limited options.
For example, you want a counter-top terminal for your store. But you often make home deliveries. Or you might offer services away from your place of business and need to collect payment. A mobile card reader would be a simple solution in both situations. You need a provider that offers mobile terminals.
Similarly, if you sell your products and services online, you need a payment gateway. The last year brought changes to how businesses operate. Even if you have a physical store, you want to offer your customers the option to shop online. If you own a restaurant, you need to accept online payments. A secure payment gateway is the answer!
Getting set up with a merchant account
The next step after selecting a merchant processing company would be setting up a merchant account. There are a few steps involved in this process. It might sound complicated, but it is quite simple. You just need basic understanding of the process, and then you're good to go.
The following are the steps to set up your merchant account after you have selected your provider using our red and green flags:
1.     Visit provider website:
Get on your device and find your provider's website. Visit the site and look for a CTA (Call-to-action) button on their landing page. You will be directed to the next steps.
2.     Select what you need:
Choose products and services your business needs. This would include terminals, payment gateway, mobile card readers, and other payment solutions.
3.     Fill out a merchant processing application
You will be prompted to enter information which their audit can verify. Details like business name, Taxpayer Identification Number (TIN) or Social Security Number (SN), address etc. need to be filled out. Submit all necessary information.
What is a merchant processing application?
The purpose of a merchant processing application is to learn more about the business and determine its risk. The application provides insight into the following:
If credit card fraud is common in your business industry
If returns are common in your industry
When your business opened
If your business has financial history such as bankruptcies or defaults
If you've previously had merchant accounts
What the business' credit history is like
What the owner's credit history is like
"Risky" businesses can still qualify for merchant accounts. The merchant processing application just informs the payment processor of the best way to move forward with a new business
4.     Set up products and software:
After your application is approved and both parties have signed an agreement, the next receiving your products and software and setting them up. You might be required to pay for the equipment and set-up costs. You'll want to ensure there is sufficient support to make onboarding simple.
Post set-up, you'll be ready to use your new merchant account and accept payment from customers.
 Start working with a merchant account provider
Acumen Connections offers a free initial consultation to all prospective clients. During the consultation, we dig deep. We assess your needs and suggest what works best for you. With us, there's no one-size-fits-all package. We tailor our services and products to serve you in the best way possible. Do you need a virtual shopping cart? We've got you covered. Do you need mobile payment? We can make that happen.
Your business is important to us. And we strive to give you the right tools to streamline your transactions. Our team is dedicated to addressing your concerns and taking care of your business needs. Schedule a free consultation or contact us TODAY!
Acumen Connections is a locally owned and operated payment processor in Wichita, Kansas. Our organization seeks to help small businesses meet their goals with real solutions designed by real hardworking people. To help businesses and individuals achieve personal and professional successes, we're providing new content weekly. Stay up on our posts by visiting the Acumen Connections Facebook, Instagram or Twitter pages, and visit the blog for a full catalog of resources fit for hardworking people.