Common Business Problems and How We Handle Them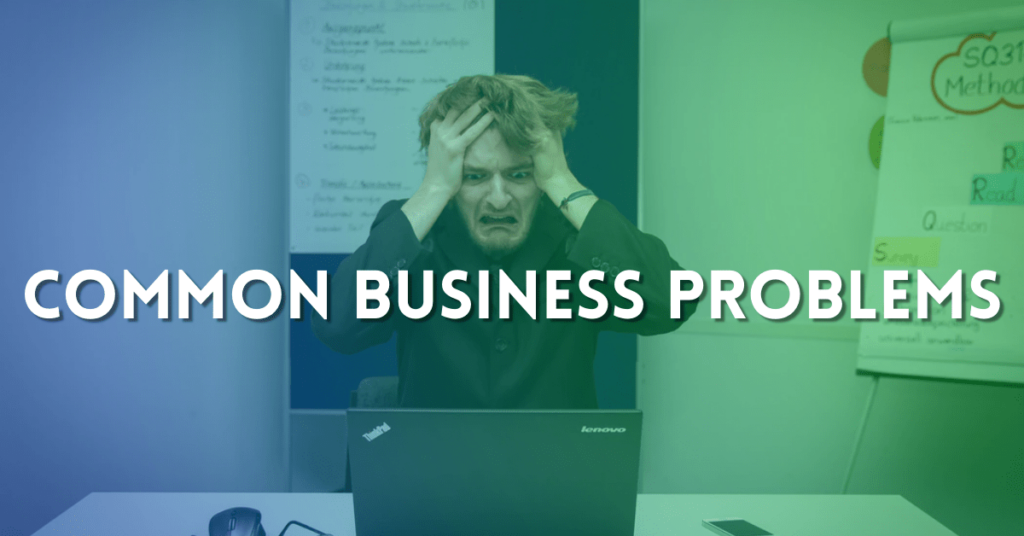 Payment issues can have a negative impact on your business. Stay proactive and let Acumen Connections solve your problems.
If you own or manage a business, you're no stranger to problems. In fact, there's a few common business problems that almost every merchant faces. The good news is that Acumen Connections is here to help.
Problems creep up in almost every sphere. Some are more persistent than others. And there are those that have more severe consequences. We all want our businesses to run smoothly without any issues. And maybe in a perfect world, that's reality. But we don't live in a perfect world. We deal with issues big and small almost every day. It could be in our personal or professional lives. Business problems often affect a lot of people and factors. It impacts a business owner, employees, customers satisfaction, sales volume, profit margin, and more.
Problems require solving and we're big on solutions. No issue should overtake your business to the point of no return. Solutions exist. They may be hard to find, but they're around. When encountering a problem, the only way through it is tackling it. Acumen Connections has been a solutions provider for a while. We aim to offer simple and practical solutions to fix business problems.
In this piece, we will discuss a few common payment issues that plague businesses. These issues can have a significant impact if left unresolved. At Acumen Connections, we understand the problem and recommend solutions that work best for our clients.
Let's look at these common payment issues:
High-Ticket Items:
Every once in a while, there is a high-value transaction that may raise a red flag. Let's assume that you usually make sales in the $500 – $5,000 range. Wouldn't it seem a little out of the ordinary if you had a single sale of $20,000? Although, it might be a legit sale but there's always a chance that it isn't. As your payment processor, we keep an eye out for high-ticket items that may seem suspicious. We try to rule out errors and minimize negative impacts on your business. If you made a sale that is higher than usual, our payment processor flags the sale. This puts a momentary hold on the funds. To ensure that the sale is genuine, the processor informs you about the high-ticket item. Then it will require you to answer a few questions or submit additional information.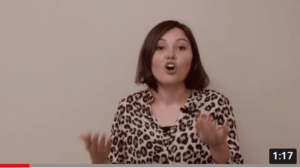 There are several reasons why a sale may be significantly higher than usual. A suspiciously high sale could be an attempt at credit card fraud. A customer might be trying to make a purchase using a stolen credit card. Or it could be an error on your part if you added an extra zero to the total amount. Mistakes happen. We're only human!
But what if it was a real sale? There are few things as frustrating as having the money held out by the processor even momentarily. Luckily, there are ways to prevent a large sale from getting flagged.
Chargeback:
A chargeback is returning money to the customer in a card transaction after they successfully dispute something on their credit card statement or report. It may also occur in case of debit cards. Chargebacks may be initiated by the merchant or the issuing bank.
A cardholder may get a chargeback due to several reasons. Customers may dispute charges for products or services they didn't receive. Sometimes, customers may be incorrectly charged or charged twice for the same item. There are instances of technical errors happening.
Chargebacks are returns/canceled payments made through the credit card company rather than through the merchant. For example, a card is used to purchase something from a store. When the cardholder gets their credit card bill and says, "I didn't buy that! This must be fraud!", and files a chargeback with the credit card company to get it removed. The credit card company then puts it back on the business. Most of the time the customer genuinely does think it's fraud. 
Some industries see more chargebacks than other industries. They might be seen as riskier to credit card companies. Gambling and adult industries tend to have more common chargebacks than restaurants and grocery stores. Surprisingly though, the telecommunications industry sees the most card fraud.
Is a chargeback bad?
Chargebacks are bad for merchants as they come with fees that the merchant must pay. If a business has too many chargebacks, it may affect their merchant account. They could be slapped with higher processing fees. In some cases, they may lose their merchant account altogether. Consumers that exploit chargebacks stand the risk of legal action and even jail-time. Merchants can press charges on consumers over fraudulent chargebacks. It is one thing to dispute charges you did not incur and get a refund. But frequent charge disputes and chargebacks are potentially harmful to both businesses and consumers.
Returns:
Businesses often deal with customers trying to return purchases. Sometimes the products may be faulty or damaged. And at times, the customer may be dissatisfied with their purchase. Returns are a risk factor that credit card companies look out for. Too many returns can be an indication that customers aren't happy with a product. More than that, it can cause an issue with cash flow, when revenue isn't guaranteed.
Payment processors can help cut back on the amount of returns a merchant sees by offering gift cards.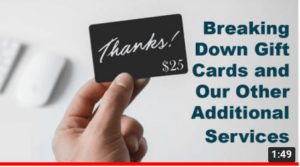 Gift cards are a smart way to deal with returns and customers love them! Also, people that are trying to defraud stores will be less likely to do so if you offer gift cards instead of cash.
Common business problems are solvable
All businesses have their share of problems. Some problems are new while others are familiar and ongoing. Acumen Connections aims to reduce business problems using our products and services. We understand the issues businesses face, and we recommend effective solutions. As your payment processor, we work to offer smooth transactions that add to the customer experience.
The common business problems we addressed here happen to most businesses. We stay proactive and try to tackle issues in the preliminary stages. Our team is here to help you secure your business.
Acumen Connections is a locally owned and operated payment processor in Wichita, Kansas. Our organization seeks to help small businesses meet their goals with real solutions designed by real hardworking people. To help businesses and individuals achieve personal and professional successes, we're providing new content weekly. Stay up on our posts by visiting the Acumen Connections Facebook, Instagram or Twitter pages, and visit the blog for a full catalog of resources fit for hardworking people.