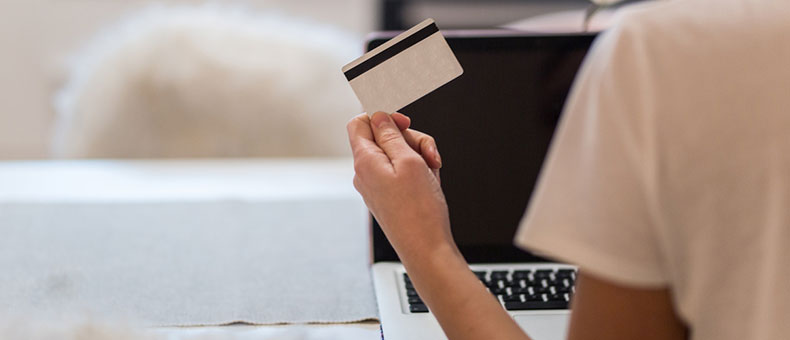 e-Commerce Processing
Whether your customers are on the other side of town or the other side of the globe, the need for flexible, fast, yet safe payment options is universal. Our online solutions can meet those needs and more. Acumen provides solutions that can enable your business to accept payments from any location with an Internet connection.
e-Commerce Processing Benefits
– Competitive pricing plan suited to your online business
– Secure e-Commerce Payment Gateway
– Secure Virtual Terminal to input phone order or correct online transactions
– Online reporting tools to help you manage your e-Commerce accounts
– Fraud prevention tools to help minimize risk
– Accept Electronic Checks
Online Processing Options
Payment Gateways
Acumen partners with Authorize.Net© to provide the secure infrastructure needed to route your transactions over the internet. The Authorize.Net Payment Gateway is fast, reliable, and available for processing transactions 24/7, with options and features that can be tailored to meet almost any specific business need.
Payment Gateway Integration
Choose from a variety of Integration options:
– Direct Post Method (DPM)
DPM is a hosted payment option that allows the user optimal site customization while still relying on Authorize.Net for help with PCI compliance. DPM uses a unique fingerprint to authenticate transactions. So developers customize a secure hosted payment form without needing an SSL certificate. The Authorize.Net Payment Gateway handles all the steps in the secure transaction process—payment data collection, data submission and the response to the customer—while keeping Authorize.Net virtually transparent.
– Server Integration Method (SIM)
SIM is a hosted payment form ideal for handling the secure collection and transmission of customer data. The experience can be tailored to match the look and feel of the merchant's website so that the customer doesn't realize they are on a hosted page. No Secure Sockets Layer (SSL) certificate is required; instead, a unique digital fingerprint is sent and authenticated with each SIM transaction.
– Advanced Integration Method (AIM)
AIM is the best choice for creating a highly customizable payment form or for integrating a stand-alone business application. It allows for complete control over all the steps of the online transaction experience, including collecting and transmitting customer data. The security of an AIM transaction is assured through a 128-bit Secure Sockets Layer (SSL) connection between a merchant's Web server and our payment gateway.
Create "Buy Now" and "Donate" buttons for your website, using basic technical skills. Just copy and paste the HTML code we provide to create pre-designed or customized buttons for your site. Customized options include an item ID and description, suggested donation amounts, a maximum number of items per order, and more. Customers click through to a secure, hosted payment form.
….

Full List of Our Services:
Getting Started
Speaking with us about your business needs will allow us to find the right processing solution for you. Contact us at 1-800-864-4644 or email us using the form below to get started right away.